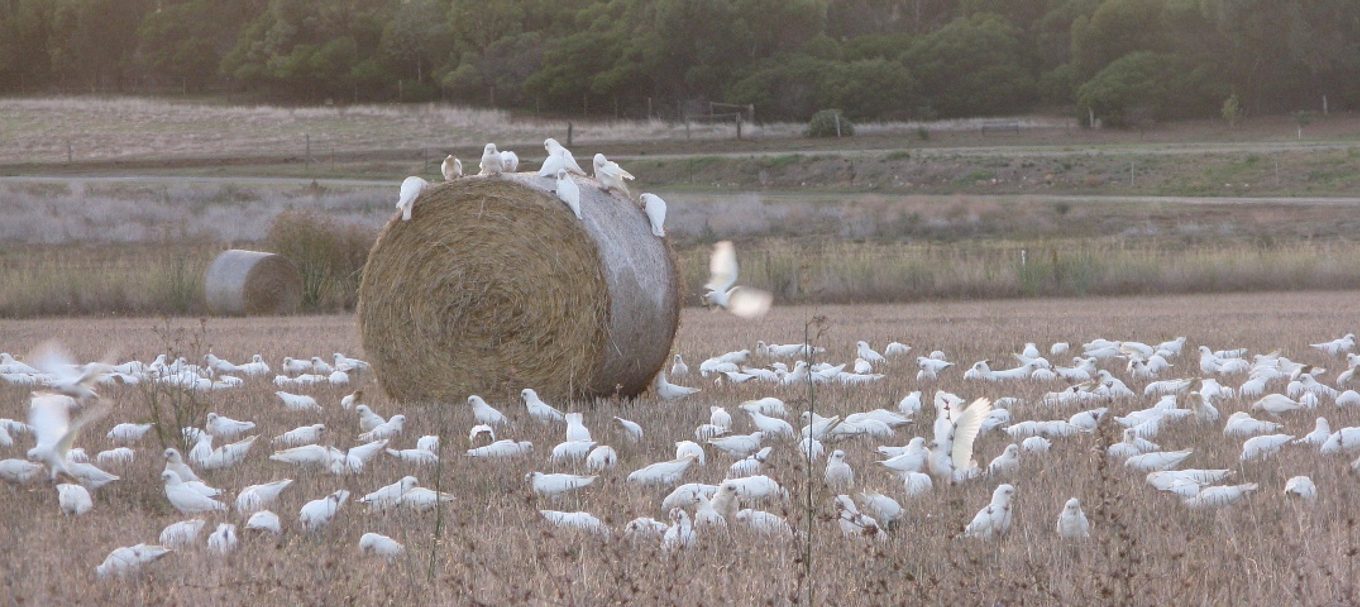 Everything you need to know about South Australia's little corella problem
Summer's on the way and so are large flocks of little corellas. Find out why and what the plans are to manage them.
Australia's native little corellas are super smart, live for about 40 years and are playful cockies. They like to spend time in open, grassy spaces with easy access to water and sleep in tall trees for safety.
Over many years these perfect environments for little corellas have increased in SA thanks to native vegetation clearance, agricultural and irrigation activities.
What's the problem with little corellas in South Australia?
Large numbers of little corellas linger in urban and peri-urban areas, which is causing human-wildlife conflict.
Little corellas can damage crops, recreational spaces, vehicles, electrical wiring and wooden structures, defoliate trees and can generally be a social nuisance – think poop, squawking and chewing everything.
Particularly large populations – hundreds of little corellas – can be seen at Strathalbyn and Old Noarlunga.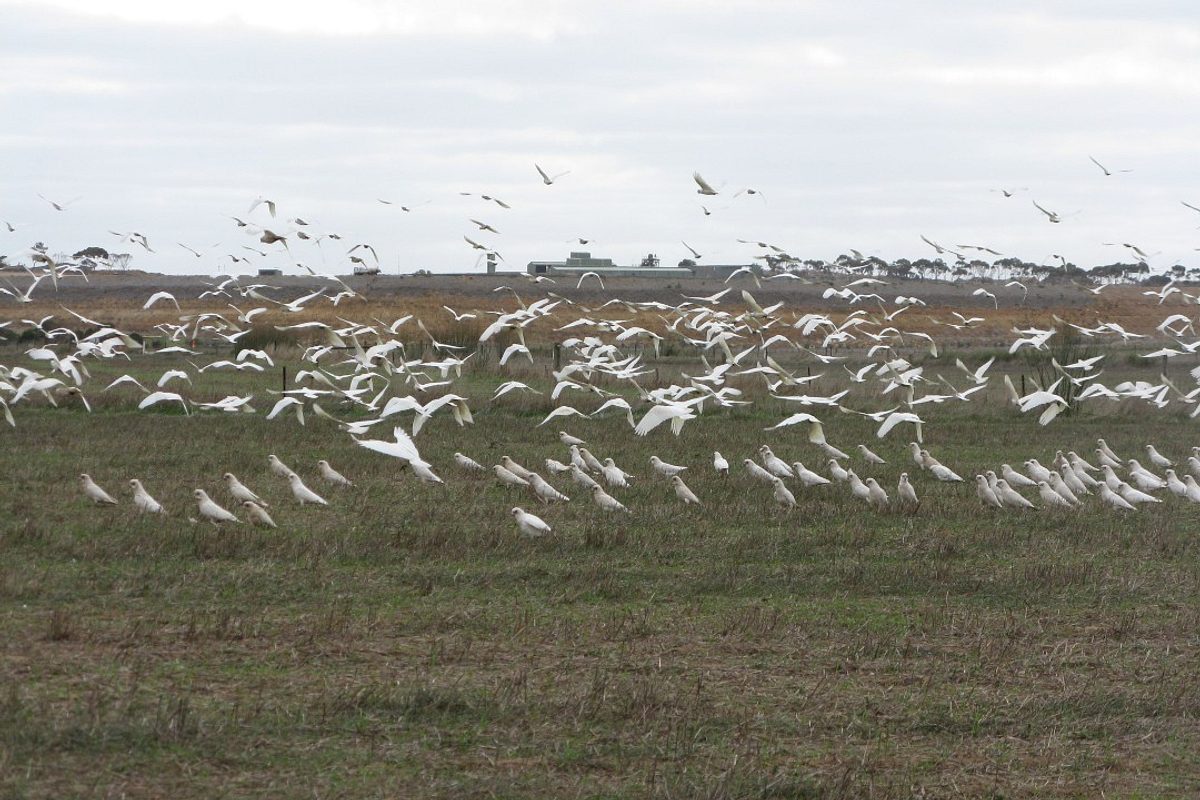 What has been done to manage little corellas in South Australia?
Until now, tactics to manage little corellas have focused on scaring off the birds and localised shootings, rather than long-term strategic approaches to managing them.
To move little corellas away from urban areas scaring techniques have been used such as drones, planes, falcons and lighting – but these have just moved the birds around the state.
The University of South Australia did some research between 2015 and 2017 to explore the little corella issue.
The research made it clear that solely killing birds is ineffective in managing corella numbers in the long-term and recommended that a way forward is to modify urban SA landscapes to make them less attractive to little corellas.
So, what's next for the management of little corellas?
Local councils are calling on the SA Government to take charge of the little corella problem.
As a result, a co-designed draft 'South Australian Little Corella Management Strategy' has now been developed with councils, state government agencies and industry stakeholders to help mitigate the impact of this abundant species on the state, communities and landholders.
The draft strategy is underpinned by decades of research into little corellas and bird management, to strategically and humanely deal with the little corella impacts for the long-term across SA.
It's the first time a statewide approach for little corella management has been created. The strategy identifies the initial steps that need to be taken as part of a long-term, collaborative approach to little corella management.
The Department for Environment and Water is now seeking public feedback on the strategy. Go to the YourSAy website to find out what's being proposed and to provide your input.
(Main image courtesy of Allan Pomery)