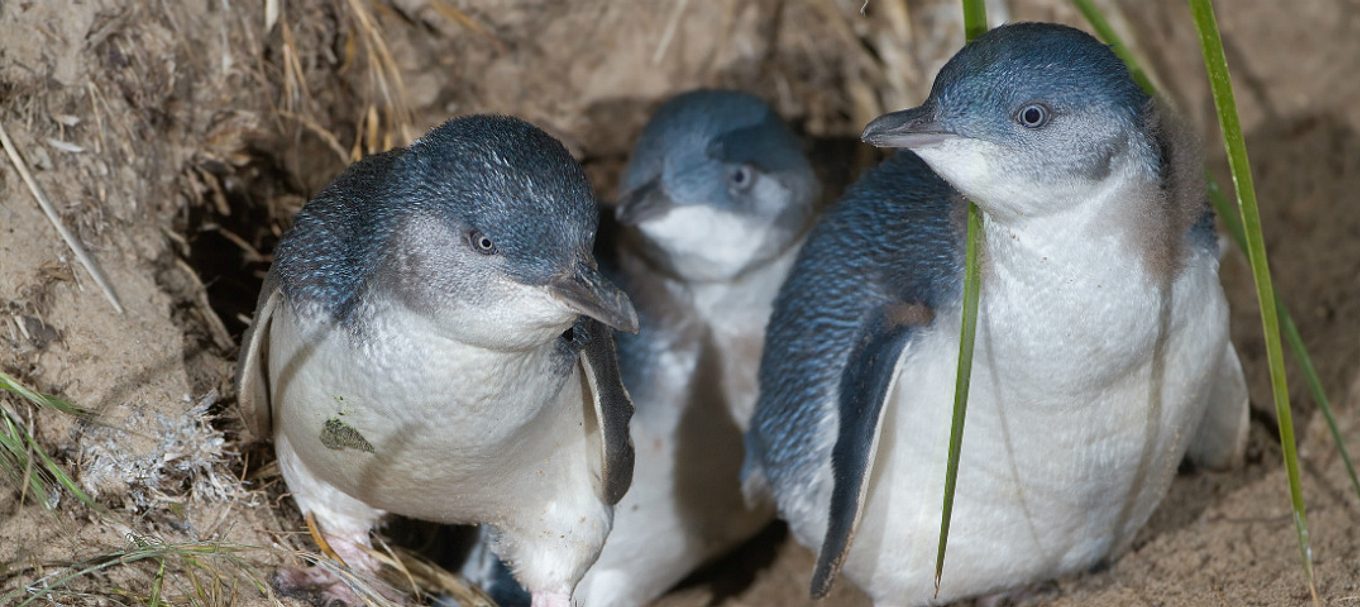 Everything you need to know about Granite Island's little penguins
For a weekend with a difference, head to Granite Island for some little penguin spotting. Here's all the details.
Looking for a family-friendly activity for the weekend? Look no further than Granite Island, off the coast of Victor Harbor on South Australia's Fleurieu Peninsula.
Not only can you walk around the island and take in the sights and sounds of Granite Island Recreation Park, but if you're into wildlife, you'll be pleased to know the island is home to one of the state's most adorable birds – the little penguin.
While in years gone by the number of wild little penguins living off Granite Island had dropped, after successful management of their predators and revegetation of their habitat, they are making a comeback, albeit a slow one.
Did you know?
Before you head off, brush up on your knowledge of these adorable little birds in tuxedos. Here are 8 fun facts:
The little penguin is smallest species of penguin in the world, only just bigger than your average school ruler (33 cm tall) and weighing a tiny 1 kg.
Little penguins are found only in Australia and New Zealand.
The little penguin is the only penguin to breed in Australia. Breeding season is around November.
The average lifespan of a little penguin is about seven years.
Little penguins consume about their body weight in fish every day.
There are about 10,000 feathers on a little penguin, plenty of insulation to keep them warm in the cold waters.
Little penguins sleep for only about four minutes at a time, either standing up or lying down.
Granite Island's little penguins usually feed on fish within 15 km of the island, however they have been known to venture up to 200 km away.
How little penguins are being protected
Before Europeans arrived, little penguins had few predators. However, introduced foxes and rats, as well as domestic cats and dogs, soon became a significant threat to coastal populations.
The Granite Island penguin population experienced significant declines from 2000 through until 2012. Since that time the population has been relatively stable, albeit at fairly small numbers.
Breeding rates on Granite Island have been particularly high since 2007, despite the low population number. This is due to the intensive rat baiting undertaken by park rangers that prevents chicks being attacked by rats.
As is the case with most wild populations, juvenile survival is low as young penguins learn to hunt for food and avoid predators.
Nearby West Island has recently seen a small number of penguins re-establish on the island after an absence of more than 10 years.
This year, two foxes were able to get onto the island and kill nine birds. One of the foxes took a bait that rangers had installed. The other is believed to have left the island.
An improved fox gate has now been installed on the causeway to prevent foxes getting access to the island and its penguins, and additional electronic fox deterrents and baiting are being used when necessary.
Community groups also play an important part in monitoring the local population and alerting the department to developing threats.
To protect the population, a National Parks and Wildlife Service ranger is dedicated to maintaining Granite Island. Their role is to maintain walking paths, weed control, undertake revegetation plantings to create suitable penguin habitat, construct and monitor penguin burrows, and maintain fencing.
The ranger also monitors wildlife cameras on the island that keep an eye on the penguins and signs of any foxes.
The Department for Environment and Water works closely with researchers from Flinders University to monitor the penguin populations at several locations across the state, including Granite Island with an annual check of all burrows for activity.
For the safety of little penguins, dogs, cats and other exotic species are not allowed on the island.
Best time to visit
Little penguins generally spend the day out in the ocean and the night in their nests, so the best time to see them is at dusk when they return from their adventures out at sea to have a snooze in their burrows.
Access to the island at dusk is only available through a guided tour. Visit the Encounter Victor Harbor website for tour availability.
Top tip: When visiting the penguins be sure to keep your distance from them and their burrows – little penguins are sensitive souls, even the slightest change of scent to their surroundings has been known to change the way they behave and cause them to abandon their burrows and breeding activities entirely.
Love South Australia's wildlife? You might be interested to learn the difference between our koalas and those in other states, or learn some interesting facts about the humble wombat.
(Main image courtesy ofJJ Harrison in line with Creative Commons licensing)
This story was originally posted in November 2018 and has been updated with new information.