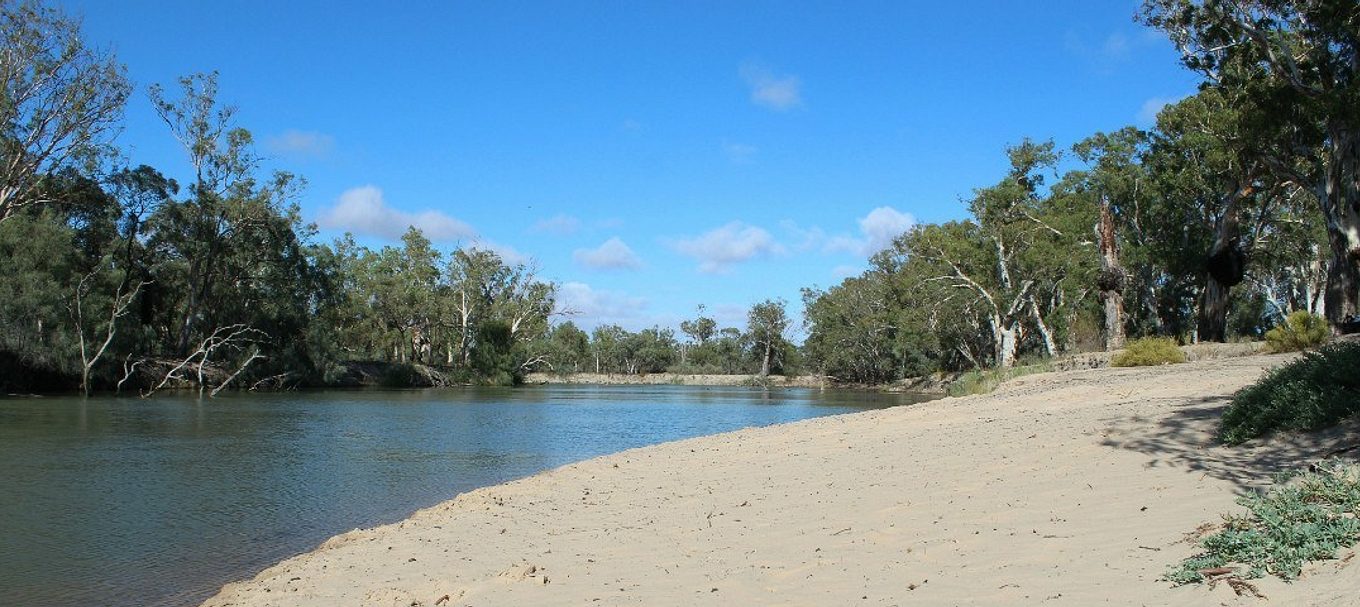 5 treasures in Murray River National Park
Our Murray River National Park insider shares some hot tips for visiting this scenic park.
Located 180 kilometres north-east of Adelaide and spanning more than 13,000 hectares, Murray River National Park is made up of three distinct areas. Katarapko, Lyrup Flats and Bulyong Island each offer unique experiences including birdwatching, kayaking, fishing and wildlife-spotting.
Riverland area District Officer of Public Lands Hannah Spronk shares five treasures to explore next time you visit this park located along the mighty Murray River.
1. Secluded Campsites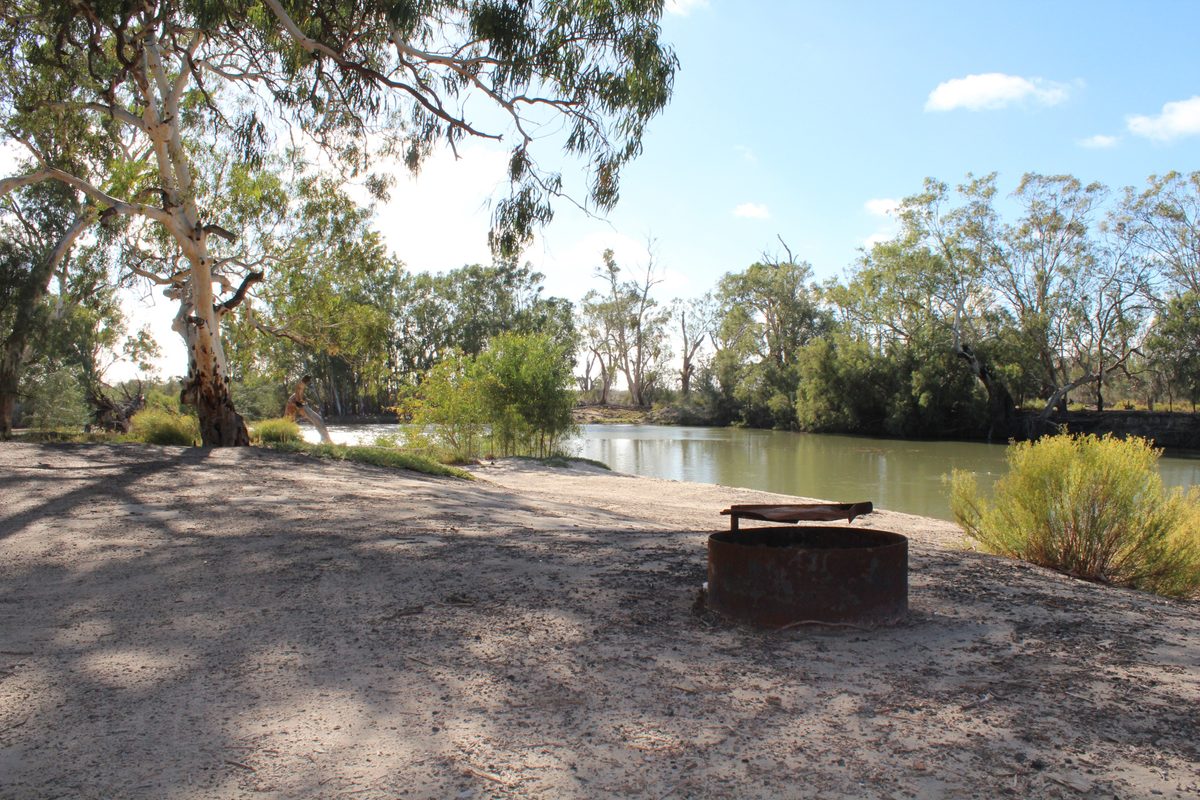 Enter Katarapko from the Katarapko Section entrance off Katarapko Crescent. Follow the unsealed road past Craggs Hut Walk and a boat ramp until you come to an intersection where you'll need to veer right, following the sign that directs you to campsites and the River Murray. When you see a rather large red sand dune on your right, take the left turn off to campsites 31-33. You'll be pleasantly surprised by three campsites suitable for tents tucked away amongst the red gums. All the campsites here are secluded but the best is campsite by far is 31 with its towering red gums and private sandbar. Canoers will love the gentle slope to the water.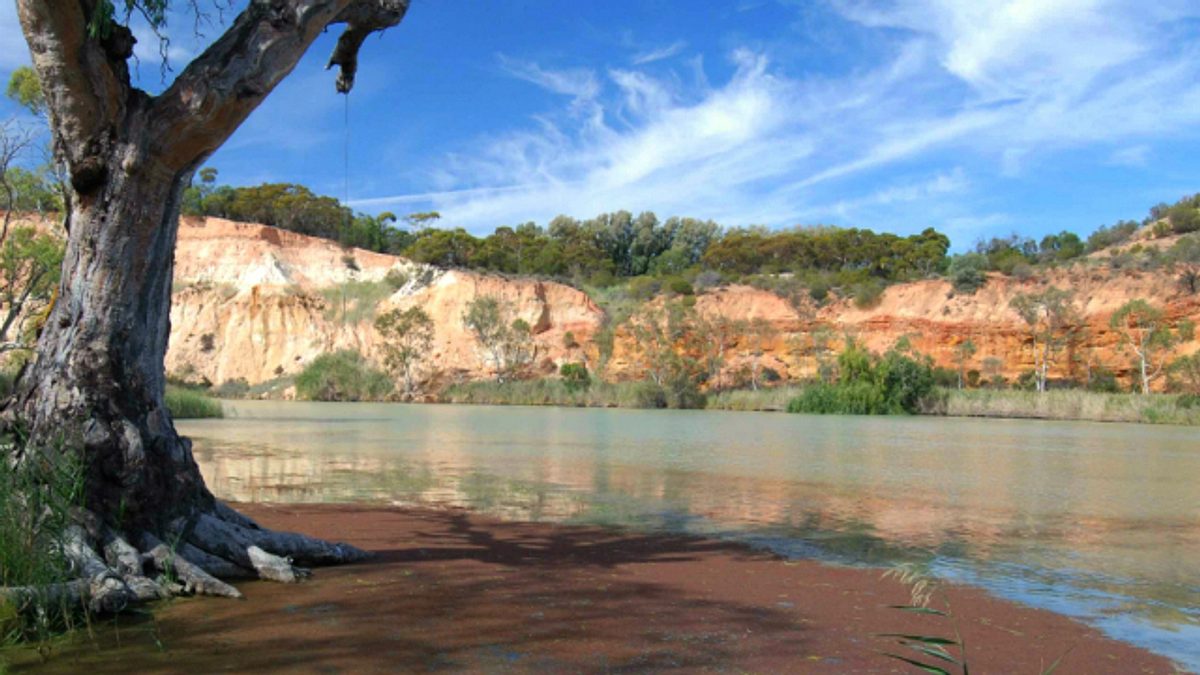 Booky Cliffs is another gem of a campsite in Katarapko. This magical place offers views of intensely coloured cliffs and magnificent sunsets. It's a secluded spot with toilet facilities and room for about six small groups. There's even a rope swing attached to a tree complete with handle bars to launch yourself into the pristine waters.
If you can't stay overnight, Booky Cliffs is still a great spot for a day trip – just remember to bring your fishing rod, BBQ and bathers so you can take advantage of the great activities this spot offers
2. Ngak Indau Walking Trail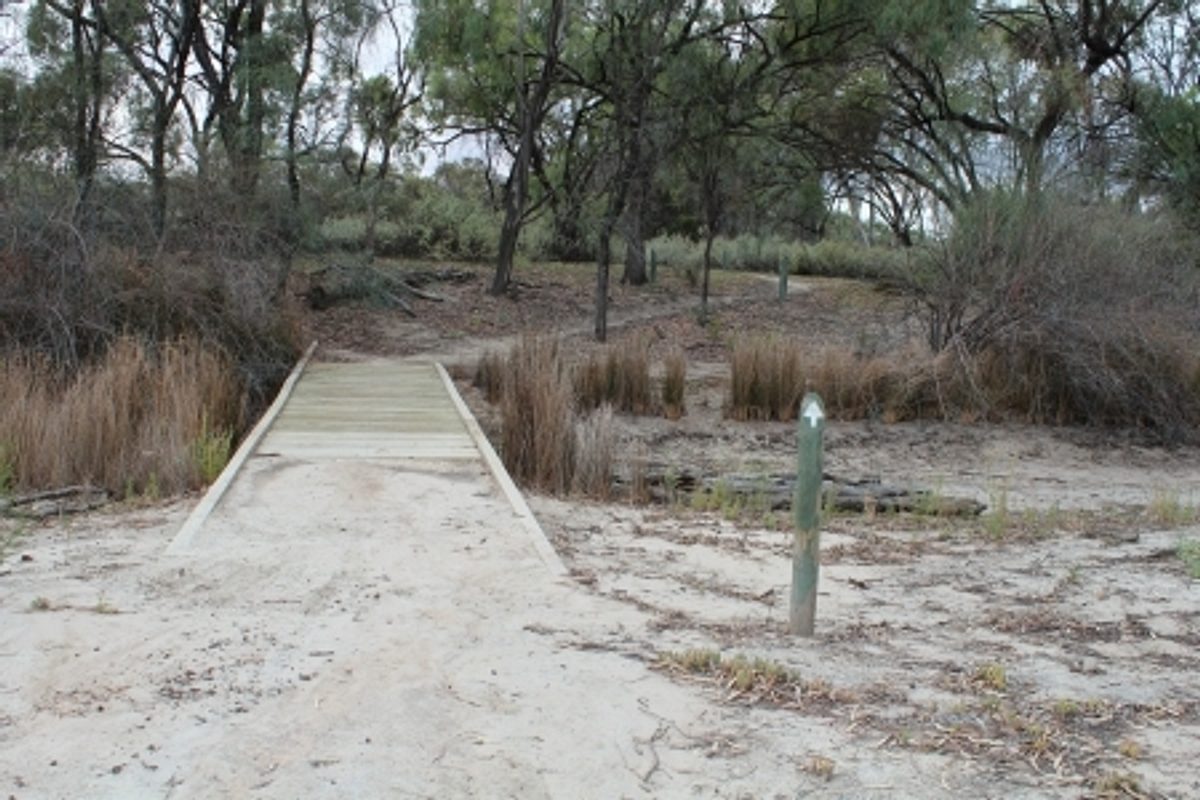 This picturesque 4km trail will take you about 1.5 hours walking at a leisurely pace. Starting at the carpark just off Lock 4 Road, the trail winds its way around the Ngak Indau wetland, out to the River and back again.
The trail is a birdwatcher's paradise and includes a bird hide, where you can check out the wetland birdlife like spoonbills, an array of duck species, herons and whistling kites. Friends of Riverland Parks are currently working on an upgrade to the bird hide to enable visitors to get an even better view of these fascinating birds.
3. The Mallee Drive
This 6km drive, accessible by 4WD, truly encompasses the diverse vegetation within the park. As you drive along, you'll notice the vegetation change from red gums and black box to saltbush, blue bush and lignum as you get closer to the flood plain. You might even be lucky enough to see sand goannas, parrots and kangaroos.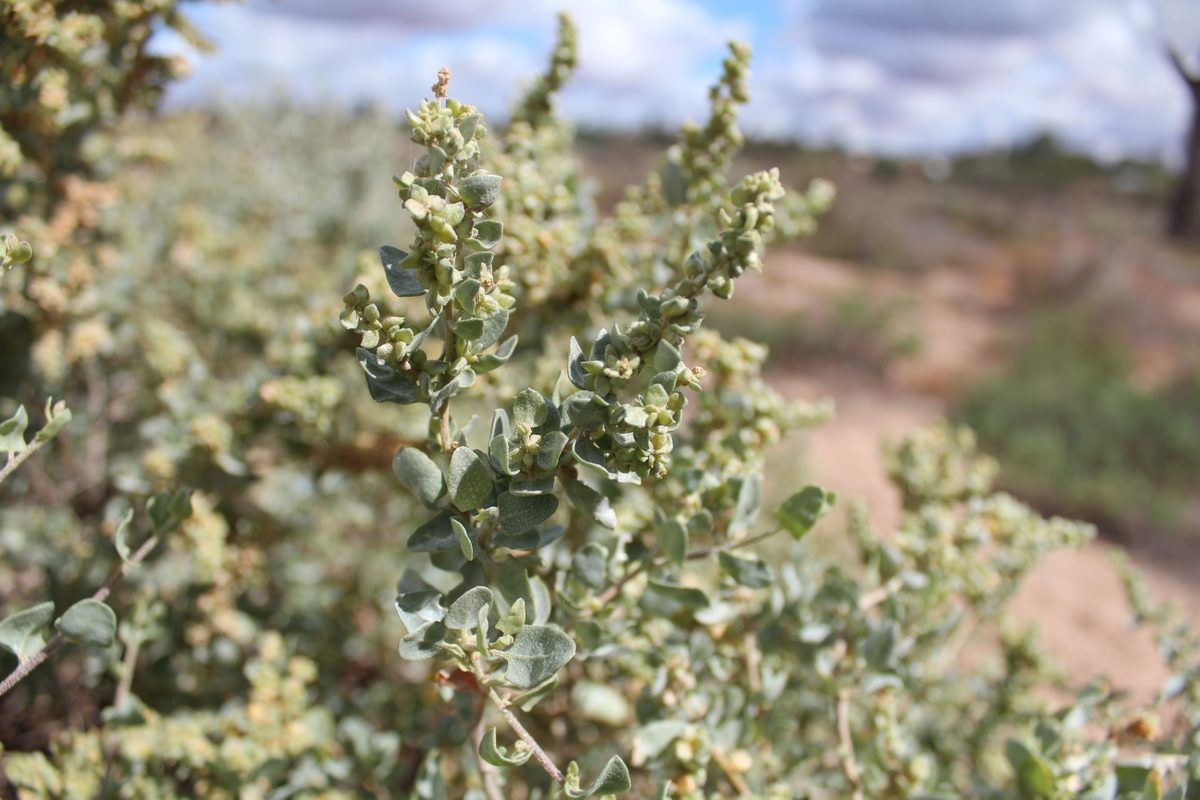 4. Log Crossing (Eckerts Creek entrance)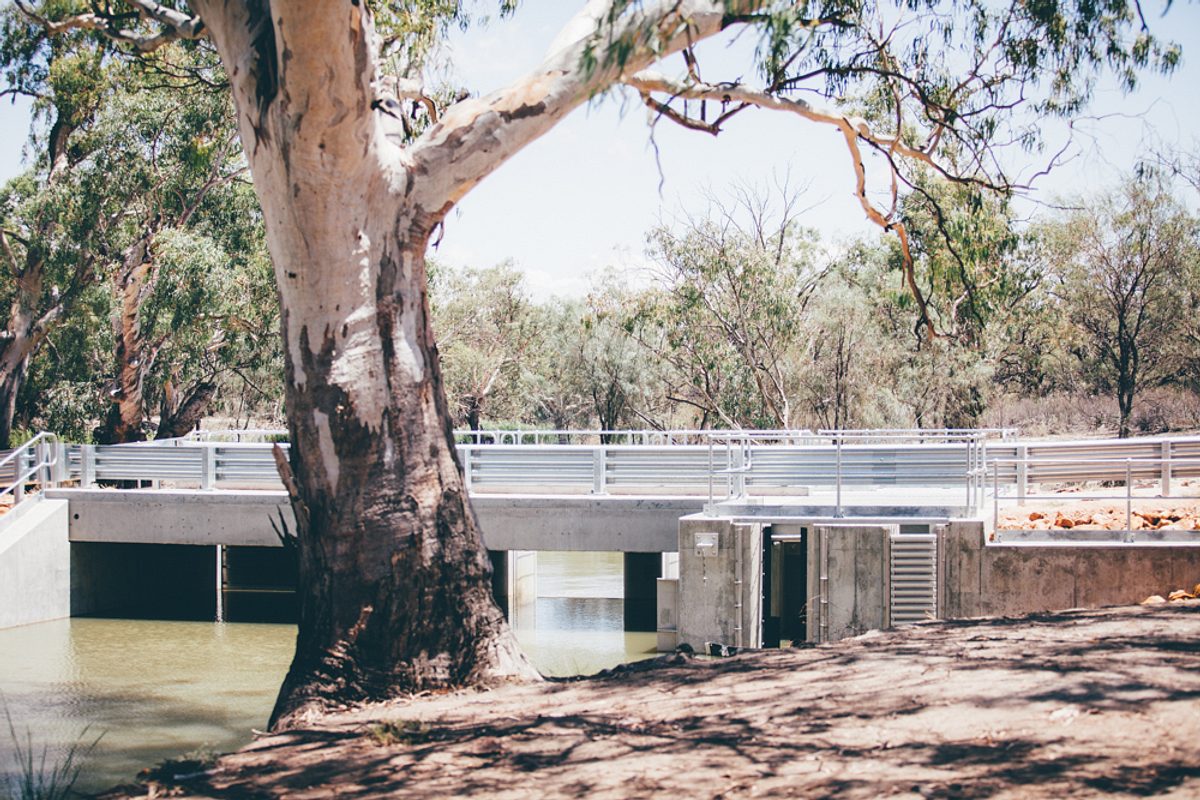 As the name suggests Log Crossing (referred to as Eckert Creek Section Entrance on this map), used to be exactly that, a crossing made from logs.
Old red gum logs were placed in the river to allow vehicles to cross to the other side. You'll be able to see these sitting to the left of the new crossing as you approach – they're quite the spectacle.
The new crossing, part of the Katfish Reach Project, allows regional staff to regulate water flow to improve flood plain health and assist native fish to travel through the system.
5. Canoeing and Kayaking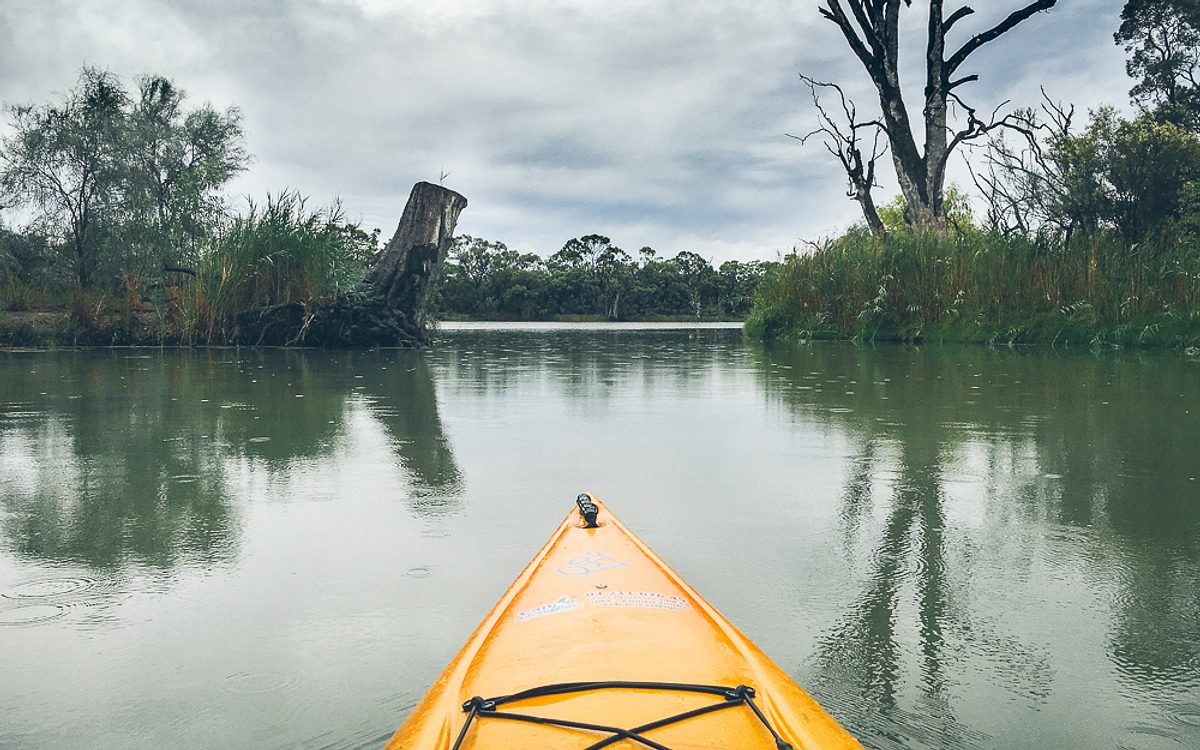 The quiet backwaters of Katarapko and Eckert creeks are ideal for canoers or kayakers wanting to explore the park.
Campsites 8 and 28, located in Katarapko, allow you to launch directly into the water. There are also boat ramps located at the Katarapko Section entrance and adjacent to the Craggs Hut walking trail.
Keep an eye out for kangaroos that sometimes like to drink from the creek and watch the hollows of the trees for the endangered Regent parrot.
Contribute to the protection of the Regent parrot by calling 1800 PARROT if you're lucky enough to see one.