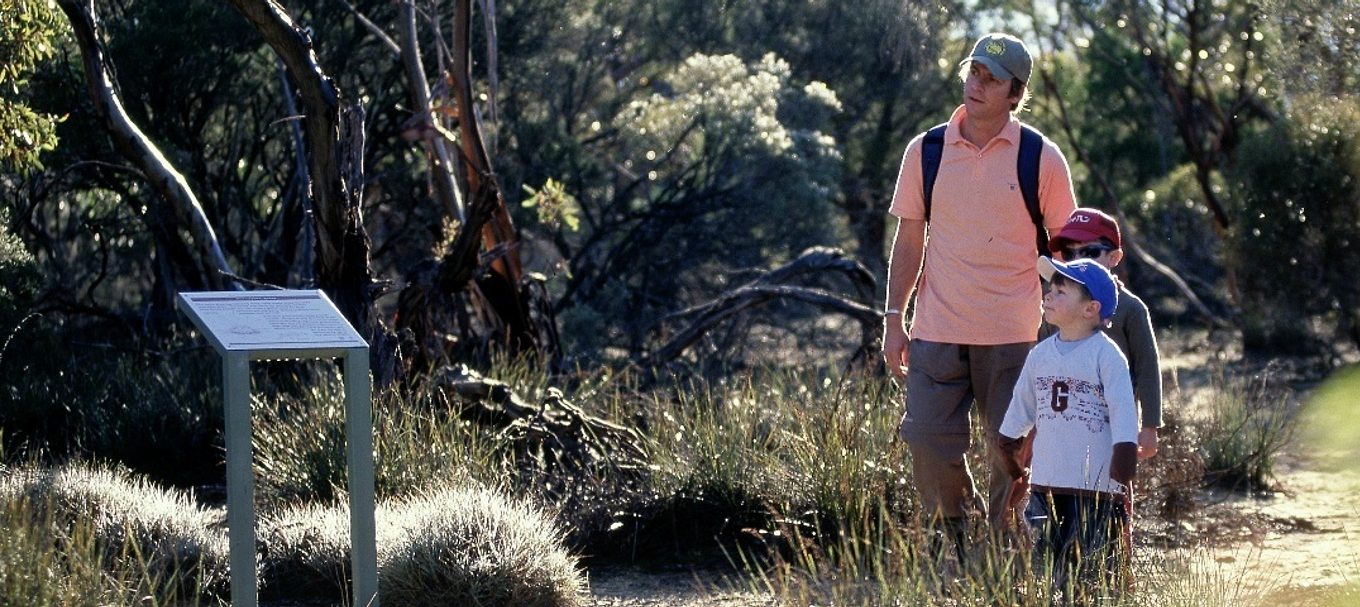 Camping with kids: part two
Check out our list of fun family activities using common items you can find in the bush.
Camping means a break from the non-stop stimulation of computers, television and game consoles. However, at home or on holiday, there's always a chance you'll hear the dreaded words, "I'm bored".
You don't need special equipment to connect with nature. Here's some activity ideas for the whole family that make use of what the bush has to offer, or common items you might have in the tent or car.
Camping boredom busters
Find a rainbow by collecting items of each colour like flowers, leaves, stones, feathers and sticks. Red, orange, yellow, green, blue, indigo, violet – who can find the first rainbow?
Build a fairy house, or village, using twigs, bark, leaves and stones.
Noughts and crosses anyone? Collect stones or shells and let the competition begin.
Have a natural treasure hunt. Challenge each other to find items like feathers or gumnuts.
If there's a creek nearby, go exploring and see if you can spot little fish.
Make miniature boats from bark, twigs and leaves and have races in the creek.
Collect a cup of creek water and discover the insects living in it.
Make and decorate mud pies. Mud can be great fun and will always wash off.
Create art in the dirt. Use a stick to draw pictures and decorate with pebbles.
A bird book and pair of binoculars can provide hours of entertainment. Even without the equipment, see how many animals and birds you can spot.
Crush coloured rocks or dirt and mix with water. You can then finger paint on rocks or trees.
Go on a night walk and look for spider eyes with a torch. Hint: they're the little pairs of glowing dots on the ground.
Look for a good marshmallow roasting stick and cook marshmallows over the campfire.
Try geocaching. Lots of parks have these little treasure troves, so make sure you download a geocaching app to your smartphone before you leave home.
For photographers, put the camera on a tripod and let the kids star in long-exposure photos after dark by writing or making patterns in the air with a torch.
Nature Play SAencourages children to play outdoors and has fun activities and events for families. What are your favourite family camping activities? Tell us in the comments below.
This story was originally posted in October 2015.